Long Leg Underwear for Hyperlipidemia And Lymphoedema Patients
Sometimes underwear helps a person to overcome or better deal with disorders that cause their bodies to hold onto fat or water. To rub against other parts, to swell, to itch or to lose moisture in key places. Chaffree is one brand that is providing underwear that gives people with health issues a comfortable pair of underwear. An example of this is hyperlipidemia, where there are high levels of fat in the person's blood. This elevated fat sometimes deposits in places like the hips and thighs. According to Lifescript.com, the fats that deposit in such locations are known as lipids, and can include cholesterol and triglycerides. There is also lymphoedema, which causes swelling in certain parts of the body, often in one leg or arm.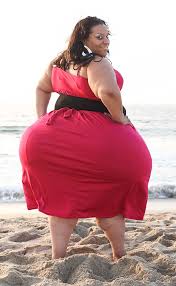 One woman who has hyperlipidemia is said to have a 99 inch hip measurement. She said she is not unhealthy, does stay active, but suffers from a condition. When she was on the network show, "The Doctors," she said that she does underwater aerobics and makes healthy food choices. According to The Huffington Post, she set a world record with her hips. A mother of four, Mikel Ruffinelli (opposite) has a 40 inch waist to contrast with the wide hips.
Catherine from the UK who suffers from lymphoedema reported that Chaffree underwear helped her in ways no other brand of underwear had ever been able to do. In her review she said that she bought some knickerboxers from Chaffree, after trying so many other brands. "No digging into my thighs, the waistband is a dream and, no 'camel toe'. I can sit and move with ease, no hauling and hoking. I will be buying more knickers from you in the future. So comfy. So happy!"
This is only one of many positive reviews that the underwear have generated. The reviewers come from people from all walks of life, who have found the solution to various health and underwear challenges by turning to Chaffree. The woman with lymphoedema mentioned no camel toe, which is the V-shape that underwear sometimes take as the fabric become buried in the split in the bottom.
V-shape problems are just one of the challenges people have with traditional brands of underwear. There is also problems with excess moisture that pools and creates all kinds of problems. But with knickerboxers and men's boxer shorts by Chaffree, they don't have this problem. That is because the fabric of this specialty brand is soft, stretchy and wicks moisture away from the skin, leaving the wearer feeling cool, dry and comfortable. Whilst chaffree underwear is not control underwear, it has light control and is body hugging so it fits comfortably on your curves. This is especially helpful when one part of your body is larger than the other e.g. one leg or in conditions such as hyperlipidemia where you may have a small waist but large bum and thighs.
Itching down below often leads to scratching down there, which progresses to skin irritation, sweating, chafing, jock itch and bacteria growth. Breathable underwear and moisture wicking underwear for men and women can help. Chaffree offers both of these important features in every pair of their undergarments. The stretchy fabric used in Chaffree underwear is known as COOLMAX. Even when body parts rub together, when the wearer is wearing Chaffree underwear the fabric acts as a barrier therefore giving relief from the problem of chafing.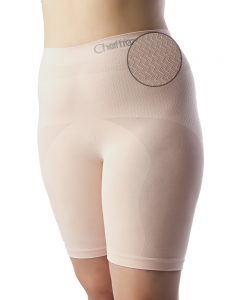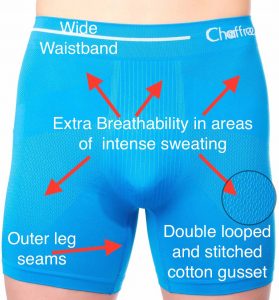 Chaffree is available for males and females in sizes small through 3XL. They come in womens' briefs, womens' knickerboxers, and mens' boxer shorts. All three styles come in sizes S/M/L/XL/2XL/3XL, with the choice of full or midi, long or short leg. Just because the underwear is practical, doesn't mean they are a plain kind of functional underwear. They come in various colours and are comfortable and cool. As a bonus, they are also anti-bacterial and contain no latex.
For more information or to place an order, visit www.chaffree.com.