Vision
Our Vision is to have an everyday affordable underwear range that enables people to feel comfortable, confident and in control without the concern of  sweating or skin irritations. Giving people a garment that they instantly reach for in their underwear drawer as they enjoy the benefits of it's lightweight, 'second skin' feel whilst still meeting all of their demands regardless of their age, sex, size, shape or fitness levels.
More About Us
Established in 2013, we are The Original Seamless Anti Chafing Underwear Company using  Sweat Control Coolmax® Technology.
We are family run, our head office is based in the UK but we hold stock throughout Europe, USA and Australia for ease of delivery to our customers worldwide.
Our garments are made exclusively for us in the UK, Portugal and the Czech Republic using Invista Coolmax® fibre trademarked in the USA.
We visit every factory to ensure that the employees are paid a fair wage and work in healthy and ethical environment.
All of products are tried and tested by people of that size before they are approved for manufacture. These include family, friends and past customers. We ensure that the garments are 'put through their paces' repeatedly machine washed and given the 5 **** thumbs up before they are signed off.
Our Aim… Is to keep you, Cool, Dry, Sweat and Chafe-Free , all day every day.
Wearing underwear so comfortable that you don't know you've got it on!
Customer Focused Service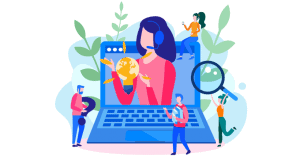 We care about our customers and the experience that they have from start to finish.  We know that happy customers, like, share, recommend and remain loyal to us, our products and our services. Where they receive excellent customer service, excellent products and excellent after sales service. Our telephone lines are open 24/7 and we have online and email support 7 days a week 8.00am-8.00pm
Old Favourites
There is nothing worse than not being able to buy your old favourites. With that in mind, we guarantee that we will have our basic colours, styles and sizes in stock forever. We will add new lines and colours and will update our customers through social media or email.
Dynamic Discounts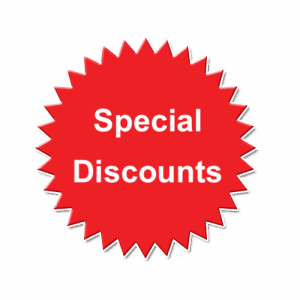 As with economies of scale, the more you buy the more you save. You can save up to 15% (already discounted in the price online) when you buy a 3 or 5 pack.
TOP TIP… By  adding your discount code on top of the dynamic discount you could be getting up to 25-30% off you order!
Items Packed Separately
We know that everyone has different tastes and what you get in a 3 pack or 5 pack might not be 'right for you'. With this in mind we took the exclusive decision to keep all our items in individual packaging and not putting 3 or 5 items in a box.  This makes exchanging items easier, as you just return the items you haven't tried on. Whereas you wouldn't be able to return a box of 3 or 5 if you'd tried one pair on and would be stuck with items that either didn't fit or you didn't like.
Loyal Customers
Our returning customers always get a little extra in their orders. Maybe that is an extra pair of what they've ordered if they've bought an item at least 3 times or a 'personal to you' discount code which they can use on any order indefinitely.
Customers Reviews
We are always looking at ways to improve and this is helped greatly by the feedback we get from customers. send invitations to review your purchase 20 days after purchase.
We do read each review that is posted on the website and all reviews are available to read on the product pages review tab online.
Problem… We had a customer who said that she was annoyed that you couldn't see what stock was available without having to select varies options from the drop down menus which was time consuming.                                                                                                                                                                         Solution… We changed our website to show stock that was available as soon as you choose either your size or colour.
Problem… We had a customer who requested more colours in the smaller socks sizes (4-5). Solution… We added another 2 colours.
As well as reading every review, we also reward our customers with a £5 gift voucher to use online on their next order.
Innovative
Even though our garments are very durable (it is a company joke that Amanda the founder of the company still wears the first pair ever made),  We took the more expensive decision to make our garments from Lycra rather than elastane in 2021. This was to further increase the performance of the garment by keeping its shape and stretch longer.
Why we chose Coolmax® for our garments
COOLMAX® fabric is breathable and wicking with an inbuilt moisture management system that keeps users dry and cool when they start to sweat. The COOLMAX® fabric moves and transports perspiration outside of the body where it quickly evaporates thus reducing the skin to irritation and other attributes that cause skin to chafe, leaving you to get on with your life in comfort and confidence.
Added benefits also include machine washable and super quick drying.
Coolmax® is an anti-bacterial fibre which gives relief to people who suffer with fungal infections such as Thrush, which grow in moist warm conditions.
Click COOLMAX®  to read more about Coolmax® fiber, it's performance and technical information
Payment Security
You can be confident in your browsing and buying experience with us as we have the latest security software that is available in order to ensure that your details are not shared or used for fraudulent use. Please don't worry about sending your credit or debit card details via our website. All transactions are totally secure because all the details that you send to us are encrypted and sent across a secure connection. The secure pages include My Account pages, all the check out pages and the final confirmation page. The encryption technique we use is standard for e-commerce and is certified by Globalsign, one of the largest well respected certification authorities. Globalsign Certificates are trusted by all popular browsers, operating systems and mobile devices. Depending on which browser you are using, you may see different security features such as a padlock symbol or the address bar turning green. However, regardless of whether you're using Internet Explorer, Firefox or any other browser, you can be confident that our site is safe and secure.