Seamless, Stretchy, Underwear That Gives You Relief From Sweating And Chafing
Feel COOL, DRY and COMFORTABLE In Whatever You Wear
When You Wear CHAFFREE Underwear
Garments are made from performance fiber Coolmax®. A soft, luxury fiber, that pulls moisture away from the skin keeping users cool, dry and comfortable.
READ MORE
Moisture Wicking & Anti-Bacterial
The anti bacterial properties in Chaffree help to control the unwanted build up of bad bacteria whilst at the same time allowing the skin to breathe. Wearing breathable undergarments is now recommended by health professionals.
READ MORE
We supply Ladies UK size 8-34, Small-3XL (27″-54″) and Mens Small-3XL (28″-54″) with a choice of styles and colours. Please see our Size Guide.
READ MORE
Moisture Wicking
Chafe Reducing Clothing
Keeps You Feeling Cool and Fresh
Seamless & Stretchy
For Women & Men
Regardless of Size, Shape, Age or Fitness.
Seamless, Lightweight & Stretchy
All our products are virtually seamless, label-less and stretch up/down 1 'dress' size allowing you a comfortable fit with slight weights changes.
READ MORE
For extra comfort and added health benefits, the gusset of Chaffree underwear have been extended and double woven with COTTON and COOLMAX® to allow for more absorbency and aid the faster evaporation of perspiration.
READ MORE
All orders received by 3pm are dispatched on the same day. We offer FREE UK shipping on orders over £50 and offer a wide variety of shipping options including 2-3 day EXPRESS WORLDWIDE delivery.
READ MORE
I am loving them!
Chaffree do what they say on the tin (well, waistband) and stop chaffing and sweating too. No one really ever wants to talk about 'chub rub', but having thighs that like to 'kiss' has always been my thing. Even when I probably wasn't considered plus size there was definitely no thigh gap on this body and it never really bothered me until more recently when I started to get a rash when I wore dresses in hot places. Mainly on holiday but anywhere I would do a lot of walking or dancing or just a lot of movement.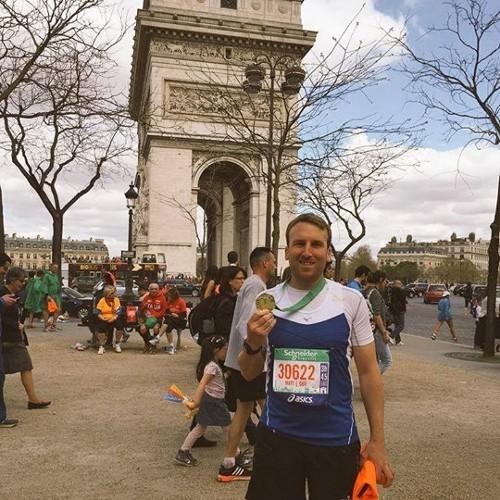 Having tried numerous pairs of compression/tight shorts to prevent chaffing on the longer runs and failing, I was intrigued with the promise of a chaff free run.
From the first test run, I have fallen in love with these. They have been tested on short 2-6 mile runs and longer 13-18 mile runs and I have only good things to report. I have felt dry throughout all of the runs and not one bit of chaffing to report. They are very flexible and comfortable, offering a seamless, label free ride. Latex free and offering anti bacterial properties too.
Most comfortable briefs by far: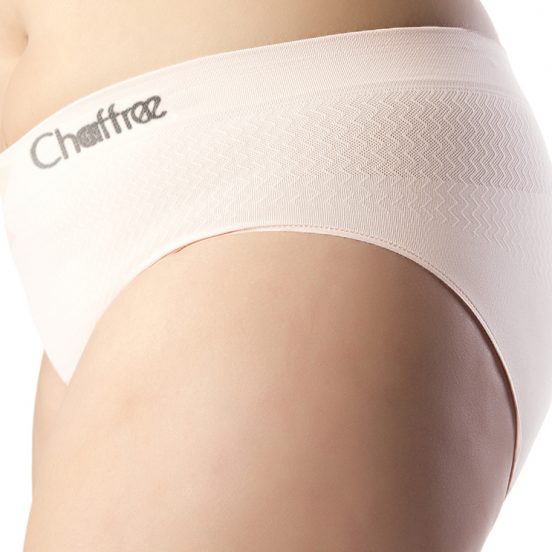 These briefs are absolutely fantastic. They keep me cool when the weather is hot and as for the comfort, there's only one word for it – incredible! I will definitely be buying more of these briefs based on comfort alone. Would be great to see them available in a variety of colours too. Thanks, Chaffree, for making such wonderful underwear.
I bought the knickers for a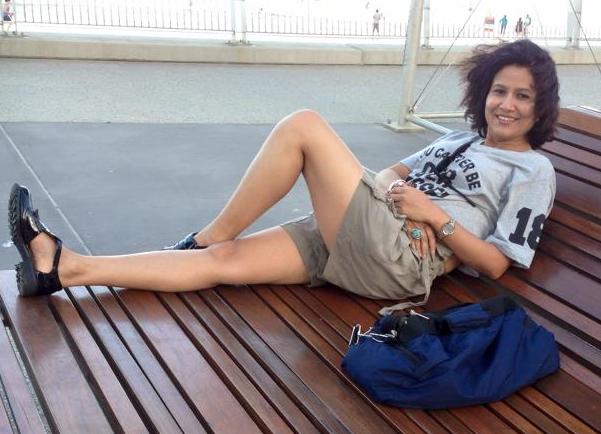 forthcoming trip to Cambodia but I am already wearing them every day. They are just so comfortable and unsweaty – and I love the part where I get to order a 'medium'!
I'll be binning all my cotton undies & from now on it's Chaffree all the way. I've managed to convince my husband to try the men's shorts as he's always complaining about uncomfortable boxers. Love the blue the boys get – how about for us girls too? THANK YOU!!!!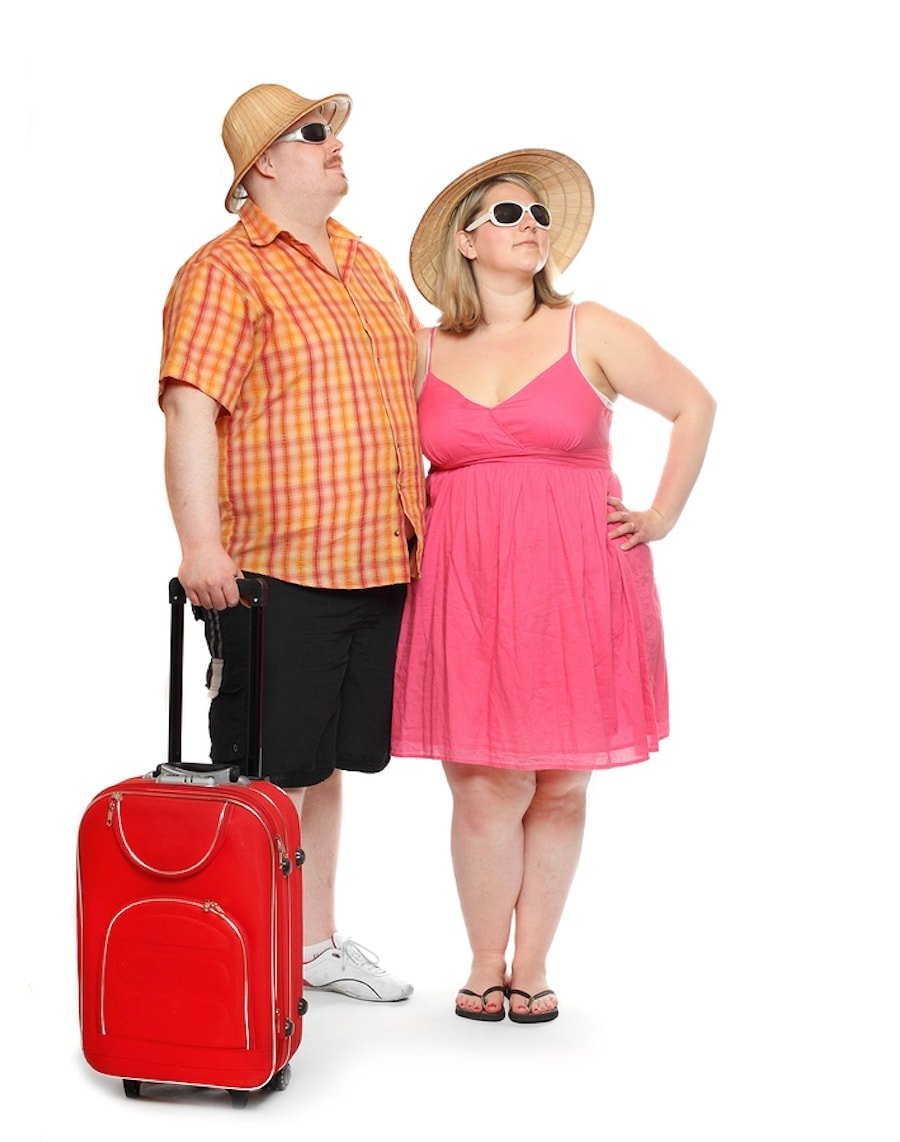 Does what it says on the 'tin'. I've never worn snug fitting boxer shorts before but got 3 pairs for a christmas present so thought I had better try them. They feel good both off and on without feeling restricted which was quite surprising. I'm going to tenerife for 2 months soon and they're the first things that will go in my suitcase. Happy to recommend the product and the customer service.
Hi.  Just wanted to send you a message to say how brill your Chaffree short legged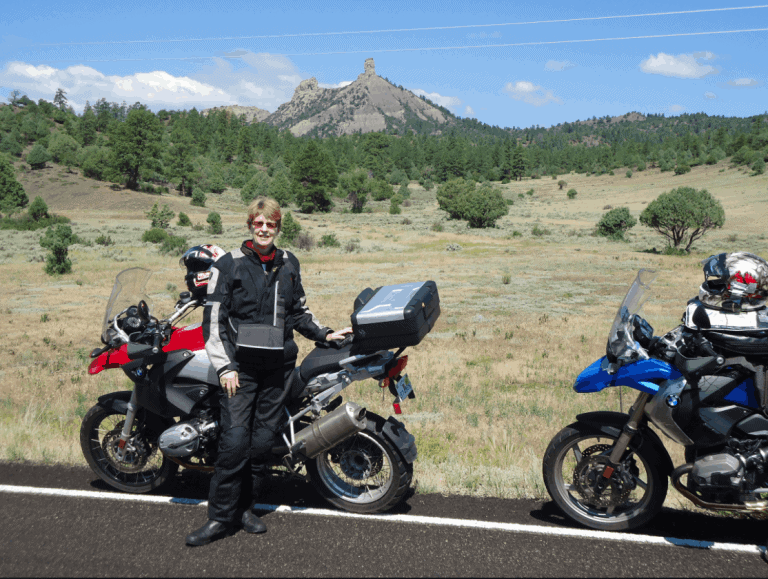 knickerbockers are.
I bought them to wear under my motorbike clothing for a 2 week 4000 mile trip around Europe last month and they proved to be totally superb. Riding pillion on trips like this, I previously found that I got really uncomfortable in my textile protective trousers. However, with the longer leg and higher body of these boxers I was able to be exceedingly comfy and there was no nasty chaffing from the trousers on my thighs or across my belly.
In addition, the wicking properties meant that I coped in 40 degree heat and still felt reasonably cool. I think you should really consider marketing these garments to the touring motorbiking fraternity … A lot of the blokes on our tour were liberally anointing their nether regions with lanacane powder … And were really interested when I told them that my chaffrree pants had solved that problem completely !! A great product that i am recommending to other bikers whenever I can.
Thanks, Helen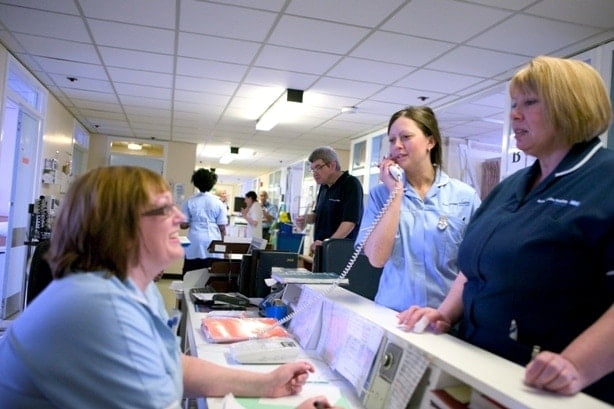 I wore my knickerboxers for the first time today. I need long underwear like theses for work because I have always had a chaffing and sweating problem.
I have been using other long underwear along with talcum powered to help reduce sweating and chaffing, but i still always sweat even with powered.
Today I didnt use any powered and i stayed dry the whole day! It truly amazes me how great these are! I will definitely be ordering more! They are very soft and feel great on! I could go on and on about how happy i am with these, but im sure everyone who reads this will get how great they are! I definitely recommended these to anyone who has chaffing and sweating issues!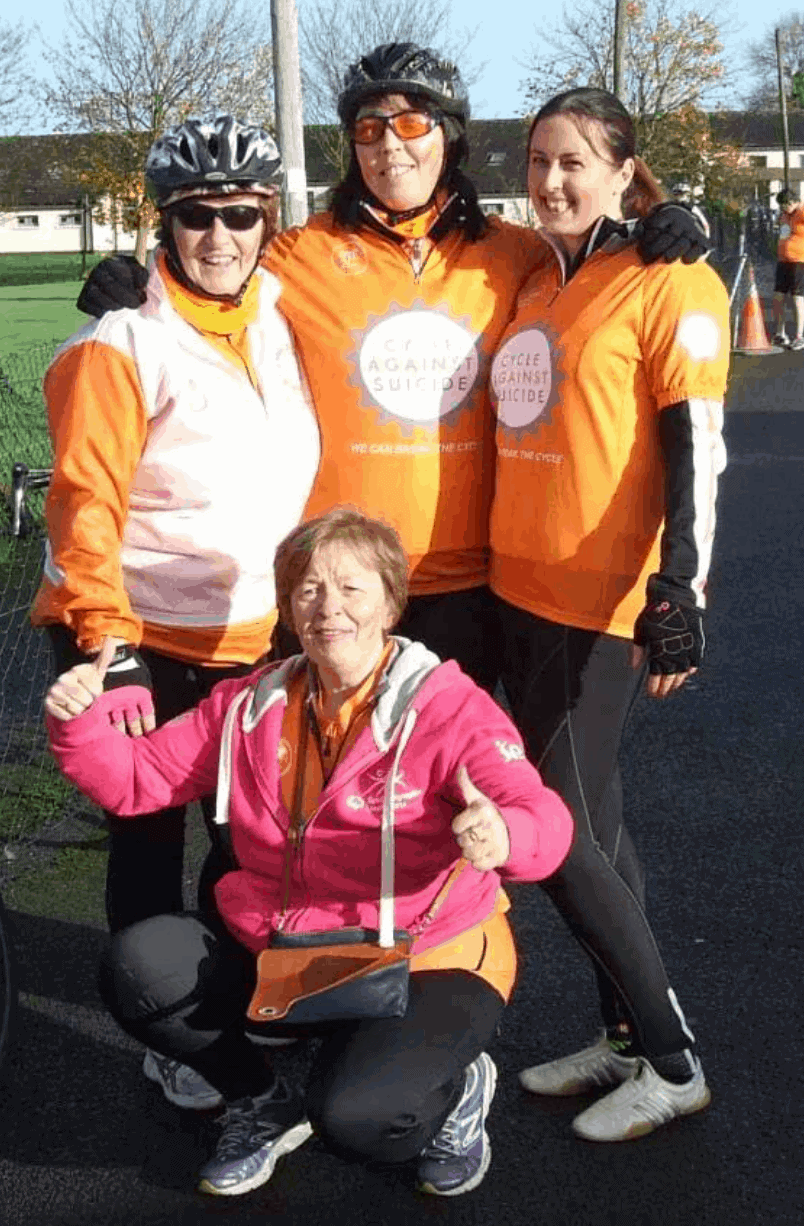 Completed a 54k cycle on Saturday wearing my Chafree shorties. They are so comfortable and an absolute must for any cycling I plan to do in the future
Women's Knickerboxers:
I wish I had known about Chaffree earlier because, having bought a pair of women's knickerboxers recently, I have never enjoyed such comfortable underwear in my life!
I usually buy Sloggi, but there is absolutely no comparison. I bought the 2XL/3XL and was a bit doubtful of their fit, (yes, I'm at the top of the 3XL), but there was absolutely no problem and no VPL! I have lymphoedema, so the wide leg was a godsend!
I also have sensitive skin and there were no issues with irritating waistbands or leg shaping. They are just the softest, most comfortable knickers I have ever worn. I think they are worth every penny. I cannot recommend them highly enough!

I am so thankful I tried these. I actually had abrasions that were healing on my upper inner thighs and the areas were still very tender and sensitive. Everything irritated them.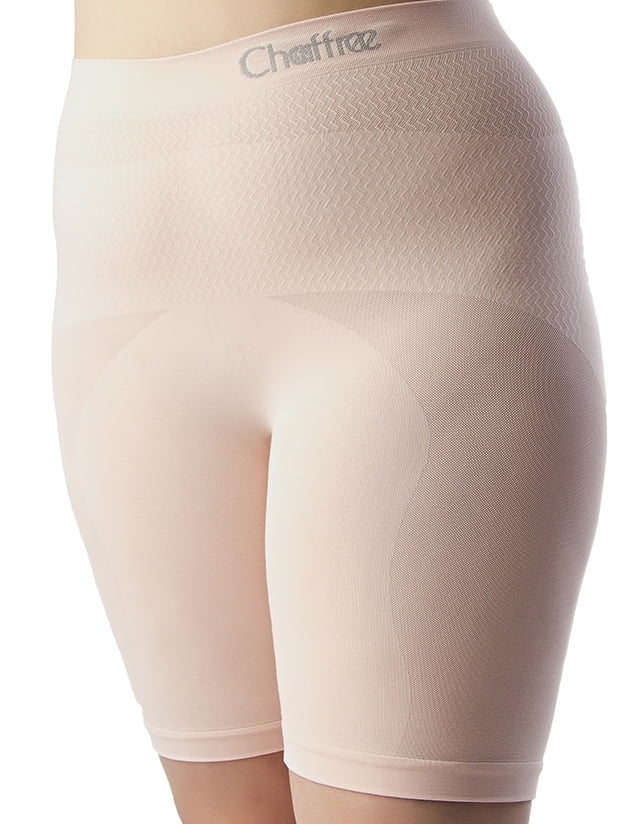 When I received my first order of knickerboxers I washed them immediately and wore them. Oh…the relief. No seams to rub my thighs! These were very "stretchy" and there was plenty of "give" in all areas needed. My waist is small but my hips and thighs are large so I particularly liked the "give" in those areas. If one has a large waist and tummy there is "give" there, if needed.
I immediately ordered another pair but one size smaller to see if that would be as comfortable yet give me a little more "hold" for those days when you want to "hold it in". They were also perfect. So, I will now order more of both so that I will be ready for days of comfort and days of "holding it in" comfort. I have washed these and tried to catch them before going into the dryer but sometimes (usually most of the time) I forgot and they are still as new. I know they are more expensive but my health and happiness and comfort is worth it.
I have not found anything on the market that compares to the comfort of these. Thanks Chaffree!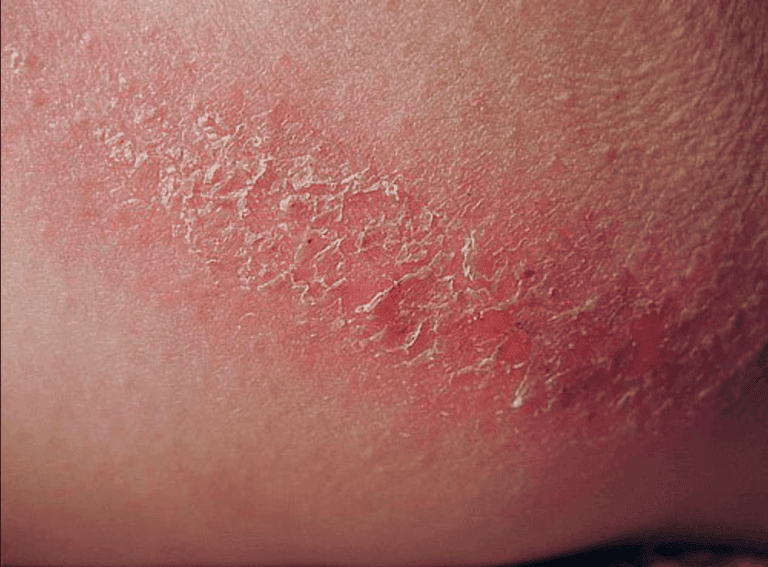 The most comfortable undergarment I have worn… ever!
At last a solution to prevent chaffing and remain cool and comfortable in the summer. The light weight fabric makes them incredibly comfortable. I highly recommend the knicker boxers as I have spent years suffering from chaffing and I have found these to be the most effective product to prevent the discomfort of chaffing.

So I've come to an age in my life where comfort is my number 1 priority and having taken up running a couple of years ago I was finding that having wobbly inner thighs which chaffed far too much for my liking was not helping my running style or my performance. I had even managed to drag my body around the Brighton Marathon and by the end of it my thighs were letting me know who was boss.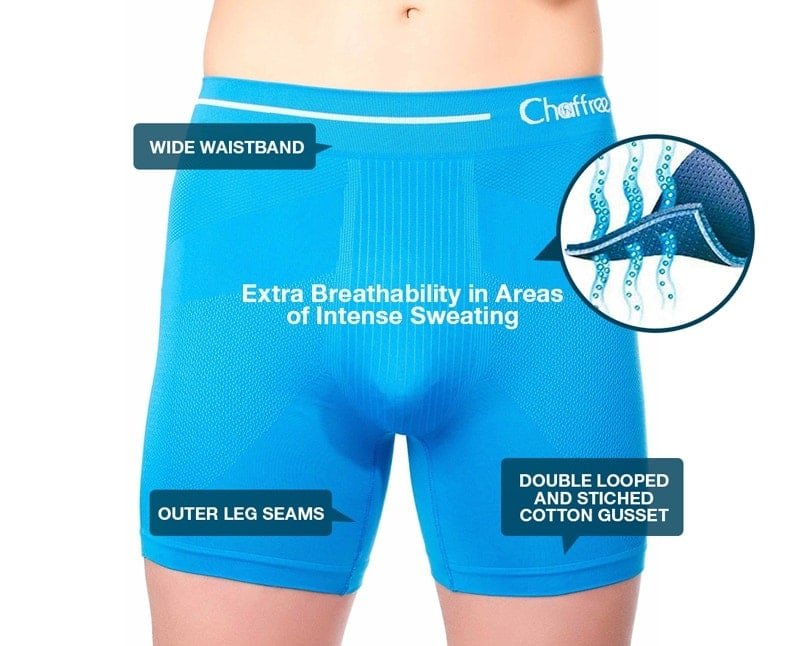 I then heard about a particular brand of running shorts designed to stop chaffing in its tracks. Well I ummed and arrghed and eventually placed an order for two pairs to see if they were as good as they claimed to be.
I have to say I am really pleased with not only the quality but also the design and the actual comfort. I have been known to wear these shorts on non-running days as they are so comfy and they hold everything in place look very fetching under a pair of running shorts. I've previously tried Lycra running shorts and have found that these have seems in unfortunate places where as my new shorts do not have these issues to worry about.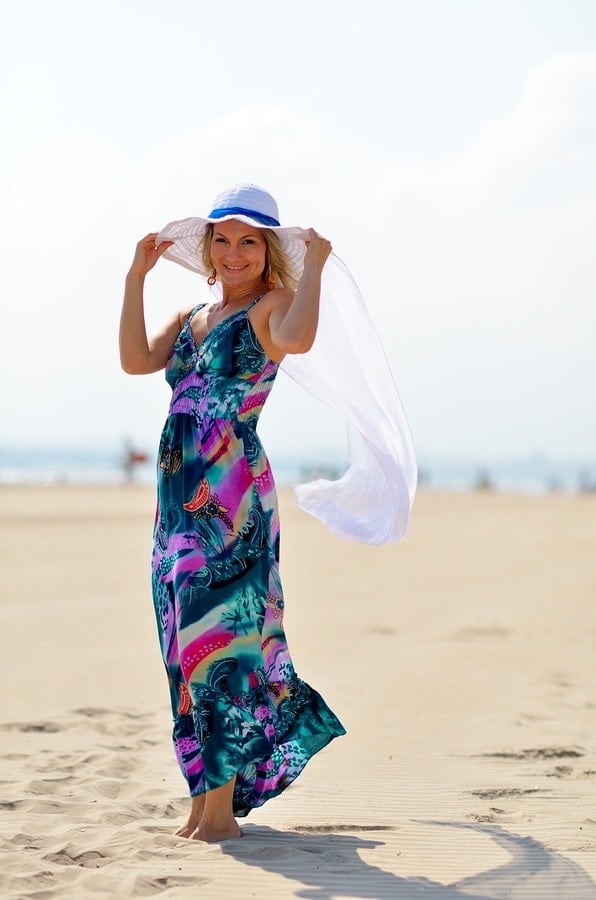 Does what it says on the 'tin':
Have just spent the last two weeks in tropical Rarotonga and I was lucky enough to try the chafe free underwear and I have to say it was great. Hardly knew you were wearing it which is wonderful in the heat. I cant recommend it more strongly it was fantastic. If you are thinking these could be for you then buy a pair and try and you will be sold like I am.
Thanks Chaffree everything your advertising says is true. Mary. New Zealand