Sweat Control Underwear For Men
Sweat. It's a fact of life but it can often feel uncomfortable and embarrassing, especially when it's summer, in humid, centrally heated conditions like the office, or when you're getting active.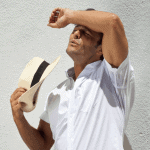 Men tend to sweat more than women, and with between 2 -4  million sweat glands distributed all over your body, if you don't take precautions to control sweating, it can cause awkward and unpleasant side effects.
Odour can be a major side effect of sweating, and is one of the main issues a lot of men struggle to deal with when it comes to controlling sweat. It happens because the sweatiest areas of your body, like your groin, inner thighs, and testicles, produce proteins when you sweat, encouraging unhealthy bacteria to feed and causing odour.
Chafing, caused by friction, excess moisture, or by wearing tight clothing or poorly fitting underwear, can be exacerbated by sweaty areas too, especially around the groin and inner thighs. The solution is antibacterial underwear made from a high performance fabric designed to pull sweat away from your body and encourage better airflow.
Advancements in material technology have enabled designers to create new smart underwear, specifically designed to tackle the problem of excess sweating and the discomfort it causes.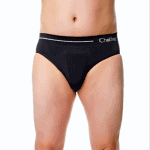 One such fibre is  Coolmax . An advanced fibre with a luxury, soft feel and special wicking properties that help moisture to evaporate faster, keeping your sweatiest areas drier for longer.
A pair of briefs like these Chaffree Men's Briefs, made with CoolMax, are the ideal solution if sweating is a concern for you and comfort is an important  factor for you. The cleverly designed double woven gusset has looped cotton on the inside to maintain hygiene and increase breathability/airflow and keep you cool, and CoolMax on the outside to allow moisture to escape. Helping you stay comfortable far longer than your usual underwear.
Made from advanced CoolMax fibre, they are virtually seamless, so no labels or bulky, uncomfortable inner thigh seams, and they have a lightweight feel with an ultra-comfortable fit.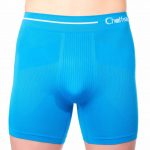 If you're more of a boxers guy, you can opt for the Chaffree Men's Boxers  Shorts instead.  These are also perfect worn under active wear, due to their longer leg length, which adds a lightweight snug layer, giving you relief from chafing and thigh rub. The boxers also have the double cotton/CoolMax gusset all the way down the inner leg, to keep your groin area cooler and drier, and come in a variety of size options and colourways, so it's easy to find your perfect pair.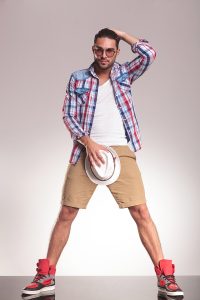 Their sleek fit is snug, yet never feels too tight, put these on in the morning and you probably won't even know you've got them on!
Whatever age you are and whatever your body shape, groin sweat is a problem all men have to deal with. Now though, with the new advancements in smart, high performance fibres, you can control the impact sweating has on your daily activities, whether you're at work, rest or play.
You can check out Chaffree's mens underwear by clicking seamless mens underwear
SaveSave