Underwear For Running Marathons
Most runners wear underwear whilst running but the question is, are they wearing the correct underwear? Are they wearing underwear that will help them stay cool, dry and chafe- free?
In fact you forget how sore chafing is when you haven't had it for a while and then BAM!  It happens again for whatever reason and then it's OMG… PAINFUL!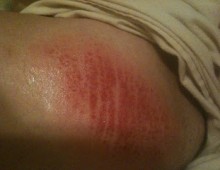 That familiar feeling when your thighs start to get hot, hotter, then they start to burn, thats about the time that the pain starts. But what can you do? You have to carry on as you have to finish your race, so you run on knowing that your skin is rubbing raw and when you get in the bath tonight it will be seriously stinging.
The solution is a simple one and it doesn't involve lotions, potions, ointments or balm, it's about adding an extra garment to your running kit…running underwear.
To get good and effective running underwear you have to have a combination of factors.
Second skin fit
Seamless
Stretchy
No ride up leg
Moisture wicking fiber such as Coolmax© or thermacool
Full length inner thigh gusset,
Increased breathability for areas of intense sweating
Outer thigh seams
Add a combination of these factors and BINGO you have the ideal runners underwear.
The great news is that there is already underwear available for sale, that has all these factors, it's called CHAFFREE.
Here are some reviews of chaffree underwear by runners: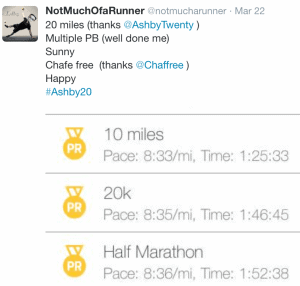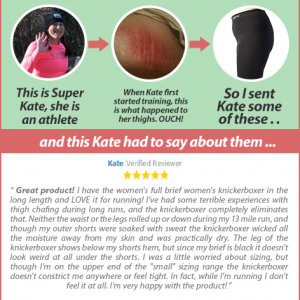 Whether you are just starting out or at the stage that you are running marathons you will at some point buy running kit. Usually this include shorts, legging, trainers, socks, t-shirts, jackets and vests. Some people even buy watches and devices to monitor their performance aiming for quicker times, personal bests (PB) and longer distances. Chaffree underwear is now becoming part of runners kits throughout the world.
I will make sure that I have some of these boxers ready for any future long run, including my upcoming marathon. They are definitely a part of my stock running kit now and I will not be going on another long run unless I'm wearing a pair of these beauties. Phil Avery. Marathon runner.
It doesn't matter what size or age or even how experienced you are, running (especially in warmer weather) leads to a concern of thigh chafing. I could go into the reasons why chafing occurs but I am sure runners from around the world already know and have experienced it at some point (combination of sweat and repeated friction/rubbing/movement action).  The question has to be 'why suffer it, when you can prevent it?'
In sizes small – 3XL, long and short leg there is a pair of running underwear to suit you. Use the discount code RUNNINGUNDERWEAR to get 10% off at checkout when you shop online at www.chaffree.com or click the link RUNNING UNDERWEAR.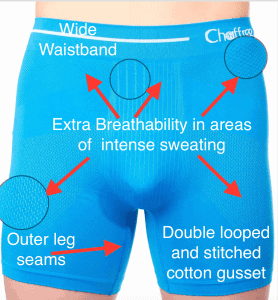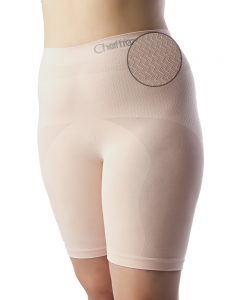 Related articles:
Exercise underwear for Plus Size