How To Prevent Thigh Chafing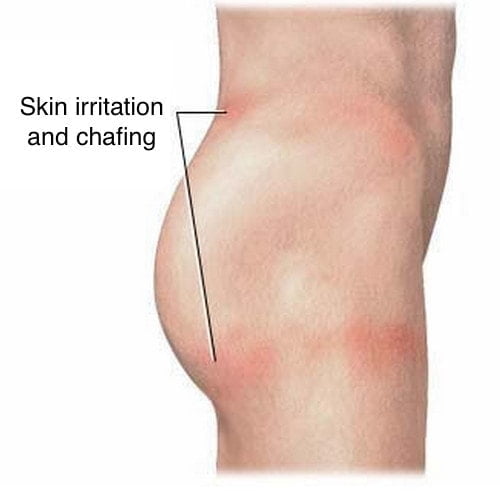 The dreaded thigh chafing or chub-rub as it is commonly known, is what puts millions off enjoying the summer months as not only are they hot and bothered but to add insult to injury they have to wear long shorts or trousers otherwise their thighs chafe.
Chafing isn't all about being overweight, as many people sweat and chafe through exercise as well as having  healthy body mass index (BMI) which is a measure of body fat based on height and weight that applies to adult men and women.
There are a number of short term solutions on the market, including tropical applications, powders and fabric bands but a new range of underwear has been designed specially to deal with sweating and chafing.
To prevent chafing, you first have to prevent moisture (sweating). The easiest way to do this is to wear a breathable fabric, which will wick away the moisture from your body and evaporate it through the fiber. Breathable fabric is used mainly in exercise and fitness garments but the breathable fibre Coolmax has now been developed into underwear by Chaffree.com
Designed for men and women this new underwear range helps to relieve thigh chafing by wearing long leg knickerboxers (for women)and boxer shorts for men. Very much a modern day garment, this underwear fits closely to t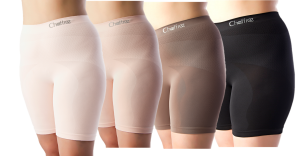 he body, with minimal movement, is virtually seamless and stretchy. Allowing for people of all shapes and sizes, chaffree underwear is available in sizes small-3XL.
If you are looking for a long term solution to the dreaded chub rub (thigh chafing) without using lotions, potions, exercising or dieting then checkout Chaffree Underwear. It may be just the solution you are looking for.