How To Stop Itching 'Down Below'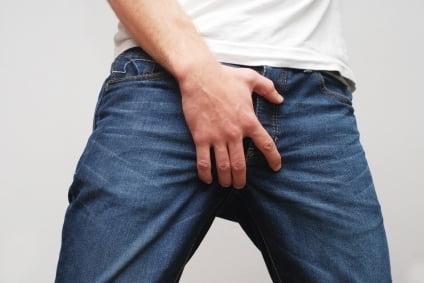 Sometimes you have to act dignified in public even when you are intensely uncomfortable. That's what happens when you have problems with sweating, chafing, thrush and jock itch in your private parts. You just can't always scratch where and when you itch. Itching down below can be a raging problem, cyclical and almost unrelenting. Some experience what is known as jock itch, which contrary to common belief is not only an issue for men as women can also suffer.
Jock itch is a common fungal infection of the groin and upper thighs. It's part of a group of fungal skin infections and in many ways is common to the more widely known yeast infection Thrush (candida) as both occur and thrive in sweaty, warm, moist areas. Another issue that causes much pain and inconvenience is thigh chafing. Thigh chafing comes from being sweaty and having parts that rub or stick together irritating the skin, causing it to become sore and in extreme cases bleed.
Once you have a fungus related infection, you have to seek medical advice to get rid of it, but as the saying goes; Prevention is better than cure, so you should look at future ways of preventing the infection from reoccurring and to do this you need to understand why it is occurring, this is namely keeping parts of the body dry, cool and non sweaty.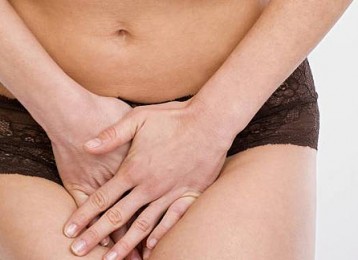 Those who have wondered if going commando is their only option, or who engage in other strategies to get some air 'down there', have discovered that they can stay covered down below and get relief from itchy and fungus issues by wearing breathable underwear.
Chaffree is a new underwear range that has been designed specially to give relief from sweating and chafing. Made from the breathable fiber Coolmax, the underwear is anti-bacterial and latex free. It has an in-built evaporative cooling system that draws moisture away from the skin, reducing sweating and leaving the wearer feeling cool, dry and comfortable.
Available for men and women the Chaffree underwear comes in briefs, knickerboxers and boxershorts garments in sizes small-3XL. From the genuine customer reviews of people wearing them for work, or everyday underwear to cyclists, walkers, runners and other exercise, fitness pursuits, the underwear seems to have brought relief from sweating, scratching and chafing to hundreds of its satisfied, happy and returning customers.
People have discussed the itchy 'down there' issue on forums and chat rooms. Sharing a common misery, they have sought to share and gain knowledge about this embarrassing condition. A lot of times, those discussions center around educating each other with the facts, and then offering only topical, temporary or inconvenient solutions. Examples of input found on such sites include spreading the fact that fungi loves nice, warm, moist places, and the inopportune suggested solution of changing underwear several times a day.
For jock strap, chafing, repetitive thrush sufferers, simply changing your underwear brand to Chaffree, may be the solution to your problem and one that is certainly worth trying.