Benefits of wearing running underwear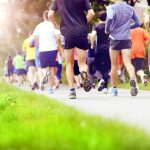 If you run a lot or are extremely active, you already know the importance of comfortable clothing, but you might not be aware of a simple tweak you can make that can dramatically overhaul your performance.
Chafing, is an unpleasant problem caused by friction from repeated motion, such as thigh rub when you're jogging, excess sweat, or badly fitting underwear or clothing.
It's an issue you've likely come across before, especially if you're active, and wear tight fitting workout gear for long periods of time or loose shorts that have seams and move up and down your legs.  The awful sensation of burning or stinging, and the painful, red sore skin that follows can take weeks to fully heal.
It happens because skin needs to breathe, and when its encased in tight Lycra or sweatpants for hours, it's hard for your body to maintain a healthy circulation.  But without essential air flow, when you're highly active, sweaty, and doing a sport like running which requires repeated movement, chafing can easily develop.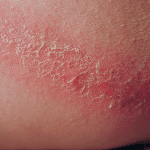 But there is an answer to this nightmare.  Now  advancements in material technology have made it possible to produce new high performance fabrics that can be used to  cleverly target the problem.
Repeated chafing is irritating and painful but you don't have to become resigned to this uncomfortable feeling.  By simply making the switch to an anti-bacterial, breathable, and seamless pair of underwear, like these Chaffree Men's Boxer Shorts, you can solve the problem easily.
The shorts are ultra-lightweight as they're made of CoolMax, an advanced micro-fibre with a high end feel that's smartly designed to pull sweat away from your body.  Virtually seamless, they are cut to ensure no awkward labels or bulky inner thigh seams, and will help prevent chafing and thigh burn.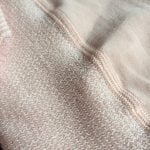 The double woven looped gusset, with cotton interior and Coolmax on the outside to maximise moisture evaporation, will help your body stay cleaner and cooler, and will aid healthy air circulation. Wearing a pair of these high performance pants will help you stay dry, even on hot and humid summer days.
Ladies can check out these sporty Anti-Chafe Knickerboxers, made from stretchy ultra-comfortable CoolMax, and featuring the breathable cotton/Coolmax double looped gusset.  These are perfect whether you're running, doing yoga, hiking, or cycling, and can even be worn shopping under light summer dresses or skirts, for easy breezy style and maximum comfort.
Active people need advanced, high-performance solutions that have been designed with movement in mind.  Bacteria thrive on sweat, and we produce more of it the more active we are.  Including a fabric like cotton in the gusset will help discourage bacteria and fungus, as cotton is a natural fibre, but when it' harnessed with the wicking and anti-bacterial properties of comfy CoolMax, it's even more effective.
Hate that painful uncomfortable feeling of your flesh chafing as you run?  The smart wicking system in pants like the ones featured in this article will help stop that nasty sensation by encouraging air to flow and enabling your sweat glands to do their job better.
Underwear like this is the answer to the problem of irritating chafing and chapping, which is great news as it leaves you more room to concentrate on doing the things you enjoy, staying active and
working towards your goals.