Don't Buy Thermal Underwear Until You've Read This!
Some people have a summer wardrobe and a winter wardrobe and have a summer and winter underwear range  to match (how expensive is that?!)
With the advances in fabrics that have taken place over the last few decades, unless you are looking to go to extremely cold climates, you may not have to buy separate underwear for different seasons.
Chaffree (www.chaffree.com) has launched a new range of underwear that is everyday underwear that caters for all seasons, all year round.  It is made from COOLMAX® Everyday Performance Fabric which keeps its wearers cool, dry and comfortable. It is equally ideal for hot sunny days as it is for cold winter days or doing outdoor sports.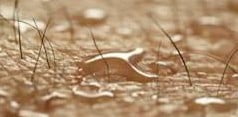 Sweating and perspiring are one of the reasons why you feel hot or cold. By using COOLMAX® fabric in its garments, Chaffree underwear keeps sweat and perspiration away from the skin by wicking moisture away, preventing the wearer from becoming hot, cold, damp and uncomfortable..


For the techno's out there, COOLMAX®  is made from a 4 or 6 channel fibre which forms a transport system that pulls moisture away from the skin to the outer layer of the fabric. It then dries that moisture faster than competitive fabric and thereby thermoregulates the body by a process called evaporative cooling, thus creating a breathable and moisture wicking fabric.
Chaffree Underwear is seamless, stretchy, lightweight and quick drying. The range is made up of; Womens Midi & Full Briefs, Womens Long & Short Leg KnickerBoxers and Mens Long & Short Leg Boxer Shorts. Sizes Small – 3XL in a range of pale, skin tones to vibrant and dark colours.
I would recommend that you try out Chaffree and have just one underwear range that caters for all day, everyday, all year round. Saving you money, time and hassle.
Have a look at Chaffree underwear by clicking CHAFFREE UNDERWEAR