Underwear That Prevents Thigh Chafing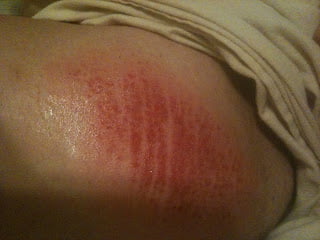 Ouch! The rubbing together of your thighs, throw in a  bit of sweat, heat and movement and WHAM! you have sore chafed thighs.
The question is, how do you stop it?
There are creams, ointments, sprays and blocks on the market that can be applied to the skin to reduce sweating and chafing. Whilst these are only short-term solutions and not advised for long term use, they may be handy to have if you are in a situation that is rare but you needs action. e.g. long walk on a hot summers day.
The best and long term solution is to wear breathable underwear. Wearing underwear that lets the air flow around your body will help to reduce sweating as well as lift any residue sweat off your body and evaporate it through the fiber, keeping you cool, dry and clean.
Underwear such as Chaffree (Chafe-free) which is a modern underwear range recently launched, has been specially designed to give relief from sweating and chafing. It is made from a performance, breathable wicking fibre, which is both luxurious to touch as well as being extremely comfortable. Chaffree is available for men and women in sizes small – 3XL, with a range of styles and colours.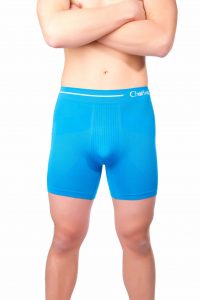 Underwear made from breathable fiber is often virtually seamless and stretchy adding to the overall comfort factor for the wearer. Leg seams are on the outside of the leg to avoid the inner thighs rubbing against the skin and the seam. Waist bands are wide to avoid rolling down and areas of intensive sweating e.g. inner thigh, lower back and groin areas are designed to allow for extra breathability so that moisture and sweat can evaporate through the fiber quicker.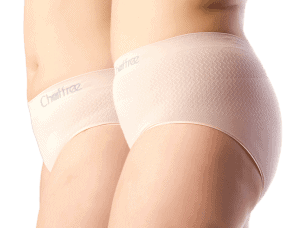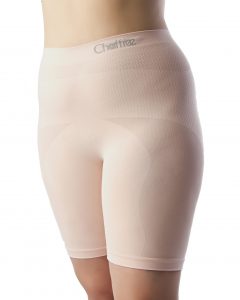 Many people wearing breathable, wicking underwear never go back to wearing pure cotton or polyester as they find that it leaves them damp, sweaty, smelly and above all uncomfortable.
Why chafe when you don't have to? Something as simple as changing your underwear (which you do everyday) will help to put your chafing days well and truly behind you.
As with all medical and painful conditions, it is best to seek medical advice if the condition persist or becomes infected.