Is it an old wives' tale about cotton knickers being the best way for us to keep cool?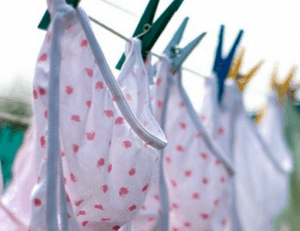 We've all had one of those moments: that horrendous moment when you realise that you are far too hot, and everything is about to become very uncomfortable. It is one of the problems with being female: underwear never seems to be designed with us in mind! For generations, however, we have believed an old wives' tale about cotton knickers being the best way for us to keep cool. After all, it's so breathable, and so comfortable! Surely it is the best option for us . . . right?
Wrong. Scientific research has revealed that, despite cotton's ability to soak up our sweat, it doesn't actually help to keep us cool. Instead of that moisture evaporating, it just stays within the cotton, leading the sweat to fester and even encourage bacteria. After many wears the underwear can also become misshaped and stain. That is definitely not what us women want. Thankfully, there is an alternative fabric that has been purposefully created to keep us ladies cool and comfortable – as well as chafe free. It is called 'Coolmax', and uses the physics of the material to remove moisture from us, and then dissipate it away, leaving us cool and fresh. It is an incredibly complicated fabric to make underwear out of, but all of us here at Chaffree have dedicated all of our time to it, and we have succeeded.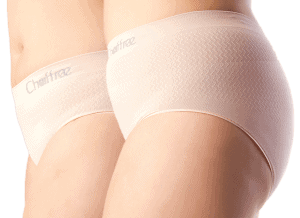 Our Chaffree garments are created with Coolmax fabric, giving you a pair of knickers that not only helps to keep you cool and reduces the likelihood if bacterial infections, but is also seamless for the minimum of irritation, super stretchy so that it will still fit you snugly when you put on or lose a few pounds, and machine washable – because who can be bothered to wash by hand! Our knickers are quick dry and maintain their elasticity for years. A revolution in ladies underwear has finally happened, and you can now reap the rewards.
Chaffree underwear is available in sizes small – 3XL, a variety of colours and designs to include midi and full briefs, long and short leg knickerboxers and soon to be on sale, mens short and long leg boxer shorts. Labelled as 'the underwear you'll have to check you've put on' the test is in the trying and wearing of chaffree underwear. Once you've tried them, you may never feel the same way about your 'old' underwear again and your whole underwear experience may have just passed through an underwear revolution! Luckily you for, there are many online discounts available including free delivery options making the purchasing of chaffree even more inviting.