Underwear that adapts to your body's temperature whatever the climate or season.
Have you felt a bit hot, sweaty and possibly chafing this summer?
Sick of awkward sweating and chafing in the hot summer months? Wouldn't it be nice if your underwear could adapt perfectly to your body's temperature, keeping you warm in winter, cool and dry in summer?
Sounds like the perfect solution right? But it's not just wishful thinking anymore – now it's actually possible… with Chaffree…l
Smart underwear that blends design and technology to perfection, creating underwear that does exactly what it says on the 'tin'.
Chaffree is high style underwear with the benefits of modern technology added in. In a choice of four slick designs for men and women, Chaffree keeps you perfectly cool in summer and warm and snug in winter too. Chaffree truly offers something for everyone – all year round, here are a some of the reviews that you can see on our website.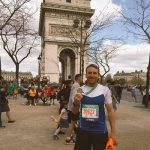 Review from Runner…"From the first test run I have fallen in love with these. I have felt dry throughout all my runs with not one bit of chaffing to report." -Matt Jones. @mattj4
Review from Biker… "I bought them to wear under motorbike clothing for a two week, 4000 mile trip around Europe last month and they've proved to be totally superb – even in 40 degree heat." – Helen C.
Review from Worker… "Excellent purchase!: Very comfortable. I wore them on a 12 hour nightshift… Comfiest knickers ever!" Nina F.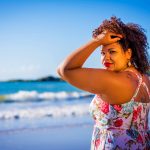 Review from Dress Wearer… "I could wear a dress for the first time in a long lime. Enjoyed my night out and could walk for miles problem free. :)" Alison.
Review from Footballer… "I bought these for my son who plays football and suffers from chaffing. He has worn them twice now in very warm weather and he hasn't suffered at all."Worsfoldz.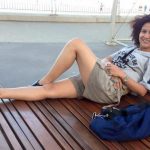 Review from Traveler… "Beautifully soft and comfortable! I was able to wear dresses and skirts for the first time on holiday in years! They coped well with the high humidity and heat, making travelling around as a tourist in Asia an enjoyable experience. Easy to wash. Highly recommended!" Jill.
Ideal for everyday use and perfect for riders, runners, and athletes too, Chaffree's advanced moisture wicking design ensures sweat is swept away and healthy air encouraged to circulate, preventing odour and abrasive rubbing. Their smart design cleverly adjusts to your body's natural temperature, helping you retain heat when the weather turns colder, or stay cool in the summer months.
Other benefits include:
Anti-bacterial properties – helps prevent fungus and skin infections
Comfort all day long, even under heavy clothing and in extreme heat
Latex free, seamless, and label free
Durable – last for years
Moisture wicking properties – keep you cool and dry
Stay warm in winter too – advanced technology adjusts to your body's temperature
Choice of designs, styles, waist heights and leg lengths for both sexes
Free delivery on all UK orders over £40
Offering great choice as well as comfort – for women and for men
With a wide variety of options including choice of waist height and leg length, and stylish contemporary designs from briefs to long boxers, it's easy to find your perfect, personalized pair. Visit https://www.chaffree.com/ to preview our exclusive range today.