Description
Mesh Laundry Wash Bag With Zipper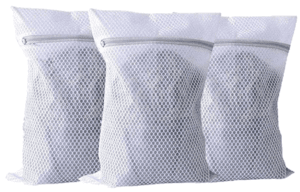 These mesh laundry wash bags ensure that your clothing remains safe during washes and prevents snagging, tearing and tangling. The wash bag is secured with a zipper to make sure the clothing remains inside the bag throughout the wash cycle.
Ideal for washing delicates
Ideal for packing underwear whilst travelling
*Zipper closing so items will not fall out whilst washing
One Size Available
20cm x 30cm
Available in 1 pack (single) or 3 pack
*Please note that zip colour may vary depending on availability at time of ordering.