Description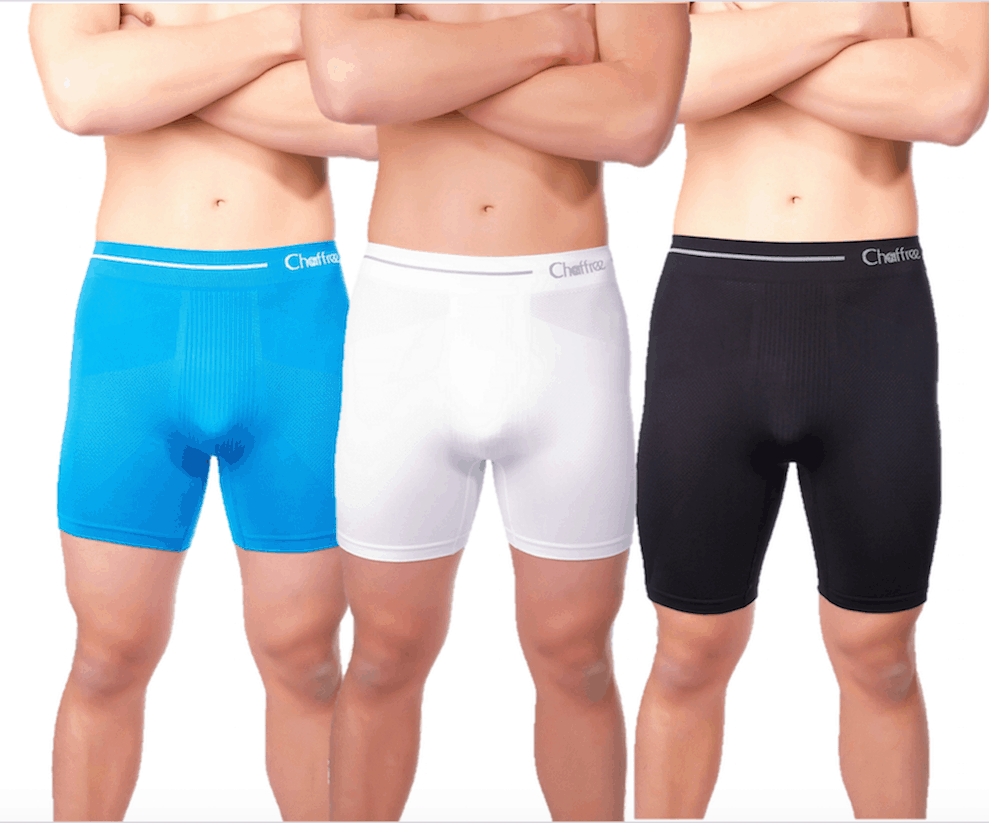 Chaffree prides itself on helping people of all ages, size or gender overcome sweating and chafing all year round regardless of their daily lifestyle. Helping them to feel more comfortable and confident in their clothes especially when the weather hots up and the thought of sweating, chafing, sores and feeling hot, bothered, embarrassed and uncomfortable starts praying on their mind. To many men, the thought of summer is not a happy one, until now that is!
With the help of Chaffree's anti chafing, sweat relieving underwear, made in the soft, lightweight, performance fibre Coolmax®, which has been specially manufactured to absorb and wick away sweat, we are delighted to be helping men all over the world enjoy summer, enjoy wearing light trousers or shorts without the worry of inner thigh rubbing, sores, sweaty groin or chafing and giving them their confidence back to wear what they want, when they want. Allowing them to open up their wardrobes and bring out all their lightweight, light coloured summer clothes that they haven't been able to wear for years as sweating and chafing has been an issue.
This is why we have decided to launch our Mens Anti Chafing Pack. This gives you a taster of what garments we sell, how effective they are, allowing you then to decide what sizes/colours/styles you want to buy more of.
With summer approaching there is no better time to grab one of our packs and get those summer clothes ready!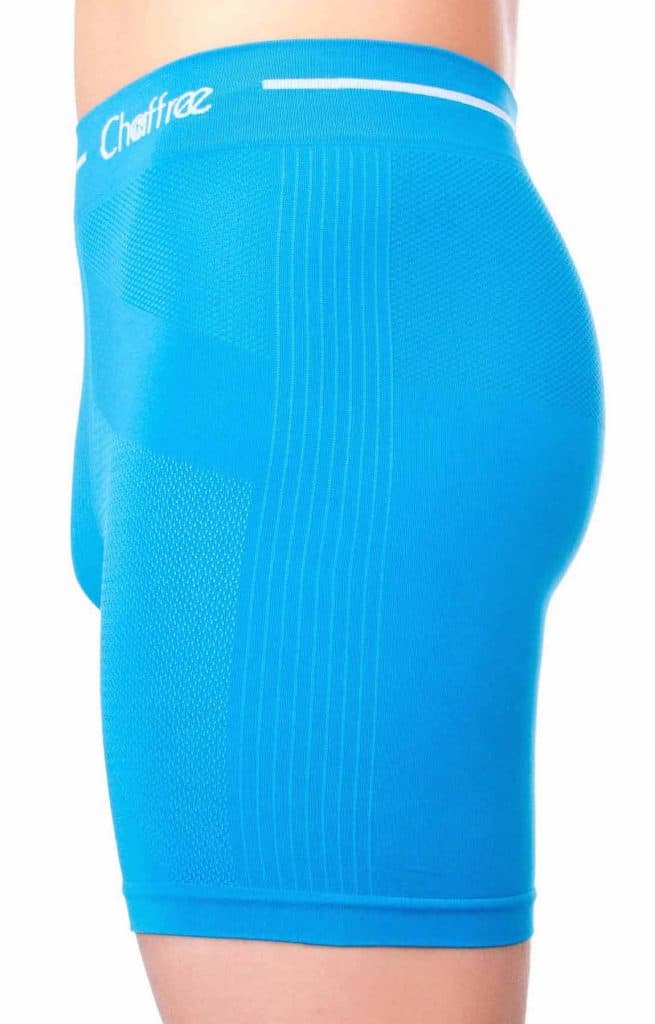 In this bundle you will get
1 Pair Mens Boxer Shorts (any waist height or leg length)
1 Pair Coolmax® Ankle Socks (any colour)
This is any style, size or colour. i.e. You can have boxer shorts in any leg length in any size or colour.
Having all these items to try will hopefully enable you to decide how much you love wearing chaffree. What works really well and what you want to buy more of.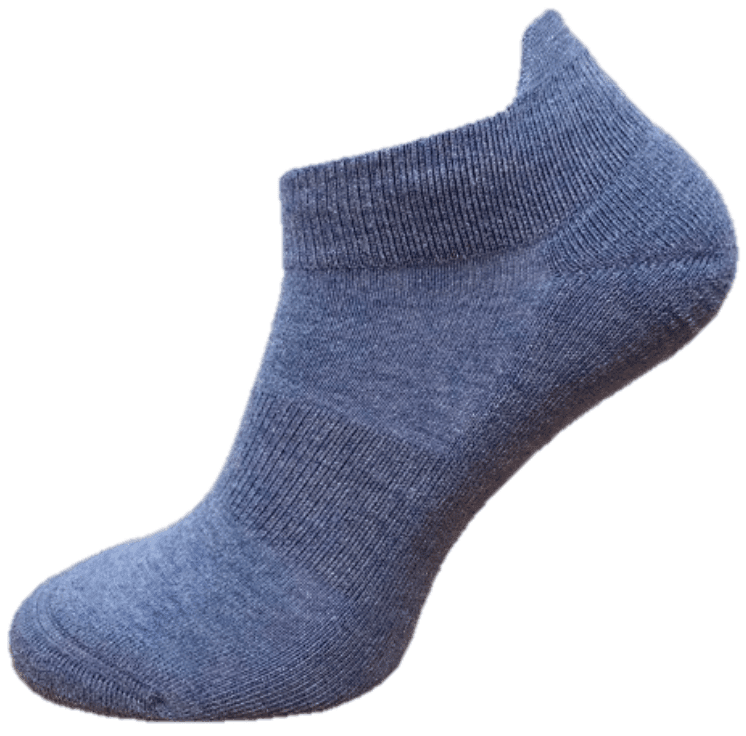 How the underwear gives you relieve from sweating and chafing and improves your overall comfort, helping you to feel happier and more confident in your clothes. Then you can buy more using our mix & match bulk discount offers (buy 3 items and start getting discounts for multi buys). We also offer free shipping anywhere in the world (minimum order amounts apply).
If you have sweaty feet or can often feel the floor through your socks (they are that thin) then you are in for a treat with our super cushioned ankle socks.
These friction-free comfort socks are an everyday essential. They have been designed for maximum comfort and sweat control. Made on seamless technology with 76% Coolmax® breathable fibre to wick away sweat, keeping your feet feeling fresh, dry and comfortable all day. The ankle lip will also help keep the socks in place so you don't keep losing the sock down your foot/shoe when wearing.
These socks will keep your feet and legs feeling cool and comfortable throughout your day whatever your lifestyle whatever time of year.
So grab yourself a bit of Chaffree comfort today and see how different you feel in your undies and ultimately your clothes. We know, if you're not comfy in your undies then you're not comfy full stop!
Please remember we are available 24/7 on online chat or telephone support and email support between the hours of 8am-10pm if you have any questions
Please see our size chart and returns policy before purchasing.